COMMERCIAL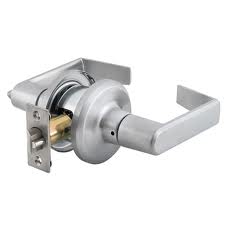 COMMERCIAL HARDWARE
PANIC BARS ACCESS CONTROL
DOOR CLOSURE
REKEYING MASTER KEYING




WHEN WE ARE CALLED FOR A COMMERCIAL JOB YOU WILL RECIEVE EXPERT ADVICE IN WHAT LOCKS AND GRADE OF LOCK YOU SHOULD BE INSTALLING. ANYONE CAN GO TO THE LOCAL HARDWARE STORE AND BUY A SO CALLED COMMERCIAL GRADE LOCK. LOCK MANUFACTURERS MAKE DIFFERENT GRADE LOCKS TO COMPETE PRICE WISE IN THE BOX STORES. THEY DO NOT MEASURE UP TO A TRUE GRADE 1 COMMERCIAL LOCK. INSTALLATION PLAYS A BIG PART IN HOW A LOCK HOLDS UP. IMPROPERLY INSTALLED LOCKS WILL FAIL PREMATURE.

HAVE A PROFESSIONAL SELL AND INSTALL YOUR LOCKS. ITS NOT A GOOD DEAL WHEN YOUR LOCKS HAVE TO BE REPLACED DUE TO IMPROPER PRODUCT OR INSTALLATION.





---